Stepping into green beauty often comes with concerns about overconsumption; so we find ourselves focusing on what is really important in life and cut other things out. If that is the mental space you are in, you can definitely apply the same principles of minimalism to your hair care ritual.
It will save you time (and money), while still being an effective and active part of your self-care. Here are 3 tips to help you.
Choose multi-tasking products
Some of us have very specific hair needs, which makes shortening our care routine very complicated (hormonal imbalance, scalp issues, post-chemo treatment). For the rest of us, simplifying our hair care ritual starts with decluttering the beauty cabinet. It is time to use up duplicate products (all those that serve the same function) and progressively replace some of them with multi-tasking products—especially when it comes to leave in products.
Go for quality, not quantity.
A good deep conditioner can usually serve as a regular conditioner, not the other way around. A good leave in oil or butter can double as a pre-shampoo treatment. Choose products that will be efficient enough but light enough that you can use them whether your hair is up or down.
Stick to your hair needs
You may have certain habits (treatment A every week, treatment B every 3 weeks, etc). It's time to move on from that and focus on what your hair actually needs. For instance, if your hair feels crunchy and you are due for a protein treatment, it might be too early. Save some money, save some time, apply a leave-in, moisturizing product and move on with your day.
The idea is to only do what is required at a specific moment. Everything else may lead to overload or will simply sit on the surface of your hair.
Prevent so you don't have to fix
This last tip seems to cover a lot but it's actually quite simple and it's probably the best one. It involves doing less now so you can do even less later.
What does that mean?
It means… step away gently from the flat iron and the other hot tools. You can still use them, of course, but you should limit your usage of them. It will especially preserve your ends. In addition to that, comb and brush your hair minimally. Less physical stress on the hair means less split ends and less trims.
To further protect your ends, wear your hair up when you have wool on and sleep on a satin pillow case.
This approach to minimalism is but a guideline, not an ultimate goal or a set of restrictions. You can still do the things that make you happy. All it is about is efficiency, which should never come at the expense of your pleasure.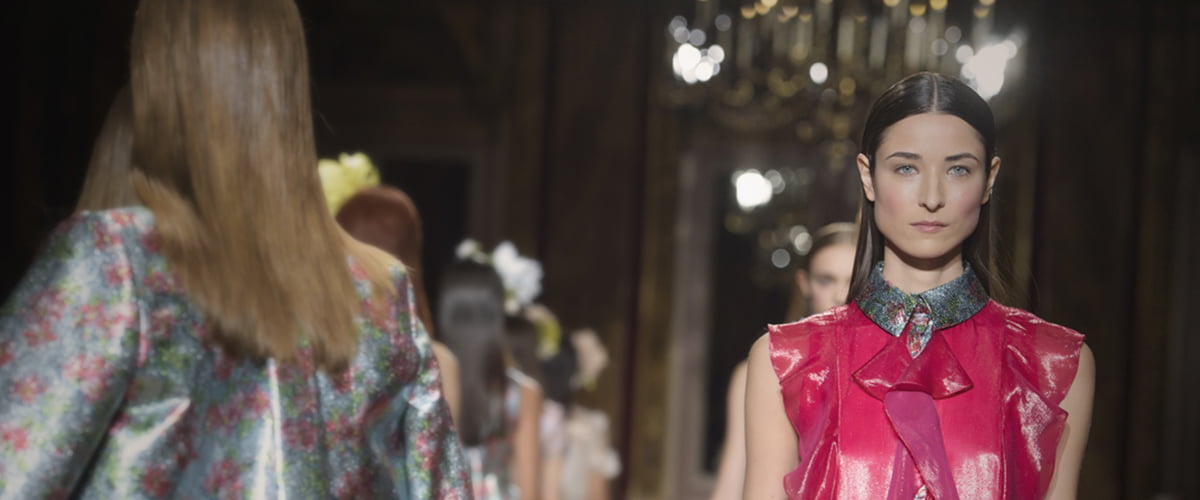 Antonin .B
We have worked on 100% nature-sourced formulas that are made for your hair and respectful of your skin.
Our products are made exclusively with natural ingredients, most of which are organically grown. And we have enhanced the formulas with green, non-polluting, innovative science for a better ease of use and more immediate results.
We are happy and proud to say that our formulation efforts have led to a few awards.

At Antonin .B we create high-performing, uncompromising formulas for those who refuse to compromise on their beauty rituals and their sustainable lifestyle.
Our bestseller, the Ceramides Enriched Desert Serum, is a lightweight and multi-tasking hair serum for all hair types that strengthens, smooths and provides shine. It is a favorite of those with color-treated hair.
Kendy .B (Bourguignon) Sencée is a hair catwalker, turned hair enthusiast, turned backstage hair designer.
She grew up in the Caribbean island of Guadeloupe. Creating Antonin .B allowed her to bring together traditional and natural beauty secrets with modern green science.
Kendy approaches hair care from two angles at once: She wants your hair to look but also be healthy. And, in the process, she wants to do what she can to contribute to a better environment.
If I could teach people one thing about hair care, it would be that you don't need more you just need better.

— Kendy, Founder of Antonin .B
What people are saying about the Desert Serum
After several months of hesitation I ended up buying your serum and the intense butter. […] Frankly I regret delaying. Your serum is the best and I have many. Thank you for offering products of such good quality, once I finish I will not hesitate to buy again.

— Thérèse C.
I noticed effects on shine and frizz after the very first use and with time on the texture of the hair. My hair is thicker, stronger and remains light.

— Maude N.
100% of natural origins, 100% ecochic
Antonin .B products are made with 100% nature-sourced premium ingredients and green innovation.
Our products contain 0% of silicones, mineral oils, parabens, phtalates and are free of all undesirable ingredients often found in conventional hair products.