About Antonin .B
We have been told that our formulas are closer to skincare than hair care. That is simply because we respect you. We respect your hair and we respect your health.

Are you demanding when it comes to performance and ethics? If yes, Antonin .B is for you. We create cosmetic solutions that are efficient, ethical, professional, 100% nature derived and certified organic; so we help you care for your hair consciously.
Why consciously? Because we believe that beauty is not only a matter of vanity. For us, beauty is not unable to coexist with perceptivity and well-being is not incompatible with solidarity.
Antonin .B is a young Parisian brand that is very attached to its roots. We have decided to embark on the organic beauty journey because we want to contribute to a vision of beauty that stands on 3 foundations: efficiency, pleasure and ethics.
Learn more about our philosophy
Check out our best seller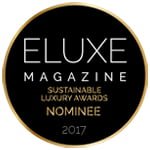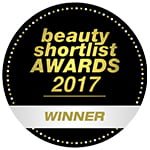 Testimonials
"Having long curly hair like mine requires special attention. It brings health, shine, hydration and so much needed manageability. and it smells so good!"

"I just use the tiniest smidgen to rub between my palms and into ends. It's just enough to jazz up my 'do in a few seconds without any horrible sticky feeling you'll find in conventional product."

"The formulation and ingredients in this hair serum are the best I've seen so far on my organic beauty journey."

"I've used it as a mask before showering by leaving it in my hair 15 minutes and my hair dries looking healthier and smoother."

"I found both products incredibly impressive and appreciate the fact they are different from most other products currently on the market."

"Once in the palms of your hands, it melts easily and smoothly in to more of oil texture that is very easy to apply and use."

"The ingredients list for the Ceramides enriched Desert date serum actually reads like a high end facial serum. […] This blend from Antonin B is exceptionally light."

"It is an investment you no longer regret when after a week all you hear is "What did you do to your hair? It looks amazing!""

"Antonin .B is for customers and professionals for whom eco-conscious practices are deeply rooted genuine values."

"Here is a new brand that innovates! […] The bonus: beautiful texture and a winning packaging. I recommend."

"This moisturizing and nurrishing butter creates a silky effect. The bonus: a beautiful texture and a winning packaging. I recommend it."

"A pea-size is enough to get your mane soft and deeply nourished."

"Very nurrishing. My hair loves it!"

"This Serum is very well absorbed by the hair and has no greasy feel. The hair is soft, light and there are no knots."