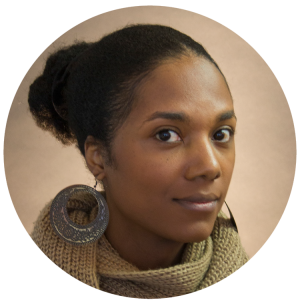 WHY HAIR
I was introduced to hair over 10 years ago. During my studies, I would occasionally strike the pose or walk the runway. Then from the catwalk, I went backstage and from there, I slipped further into the industry by writing about hair. It led me to meeting renowned hairdressers, artists that do fantastic shows, but also people who were working towards a greener and safer hair industry.
On a more personal level, it is because of hair that I rediscovered natural beauty and that I rediscovered myself; because now I no longer relax my hair and I have learned to deal with my curls and frizz and love everything about my hair.
WHY I CREATED ANTONIN .B
For a long time, in my great naiveté, I did not imagine it was possible to incorporate nature in a beauty routine when one lived in a big city. To me, all the things that were the norm in my green childhood did not make any sense when surrounded with concrete.
But a few years ago, I uncovered the absurdity of this way of thinking. I realized there were products that were called "natural".
From then, I invested an insane budget in natural products from Europe and the USA. I analyzed the formulas. I studied the ingredients and most of all, I turned to training and scientific resources.
Why was I so motivated? Because personally, I wanted to catch up quickly. I wanted to find myself again in the simplicity of the principles of my childhood. And I wanted to be a part of that movement and help other people find themselves as well.
What I was very interested in, however, was to go further than the many products I had tested. I wanted the formulation to be truly natural, to be efficient and above all, that it would allow the product user to hold on to the pleasure and the sensuality that they are used to when they have a quality product in their hands.
WHO ANTONIN .B PRODUCTS ARE FOR
Antonin .B products are for all hair types. Our first collection " The Essentials" was created for dry hair and is efficient on a large array of textures.
WHO I AM
Although Paris has adopted me and shaped me as a woman, I was born and raised in the Caribbean, with a mother who, to this day, is very involved in environment-related questions. From a young age, my family has taught me to go to nature, respect it and turn to it for all my needs (health, well-being, beauty, etc).
Both of my grand-mothers were encyclopedias when it came to leaves, herbs and recipes from the countryside or the garden and they taught us everything they knew.